Kick your litter box experience to the next level.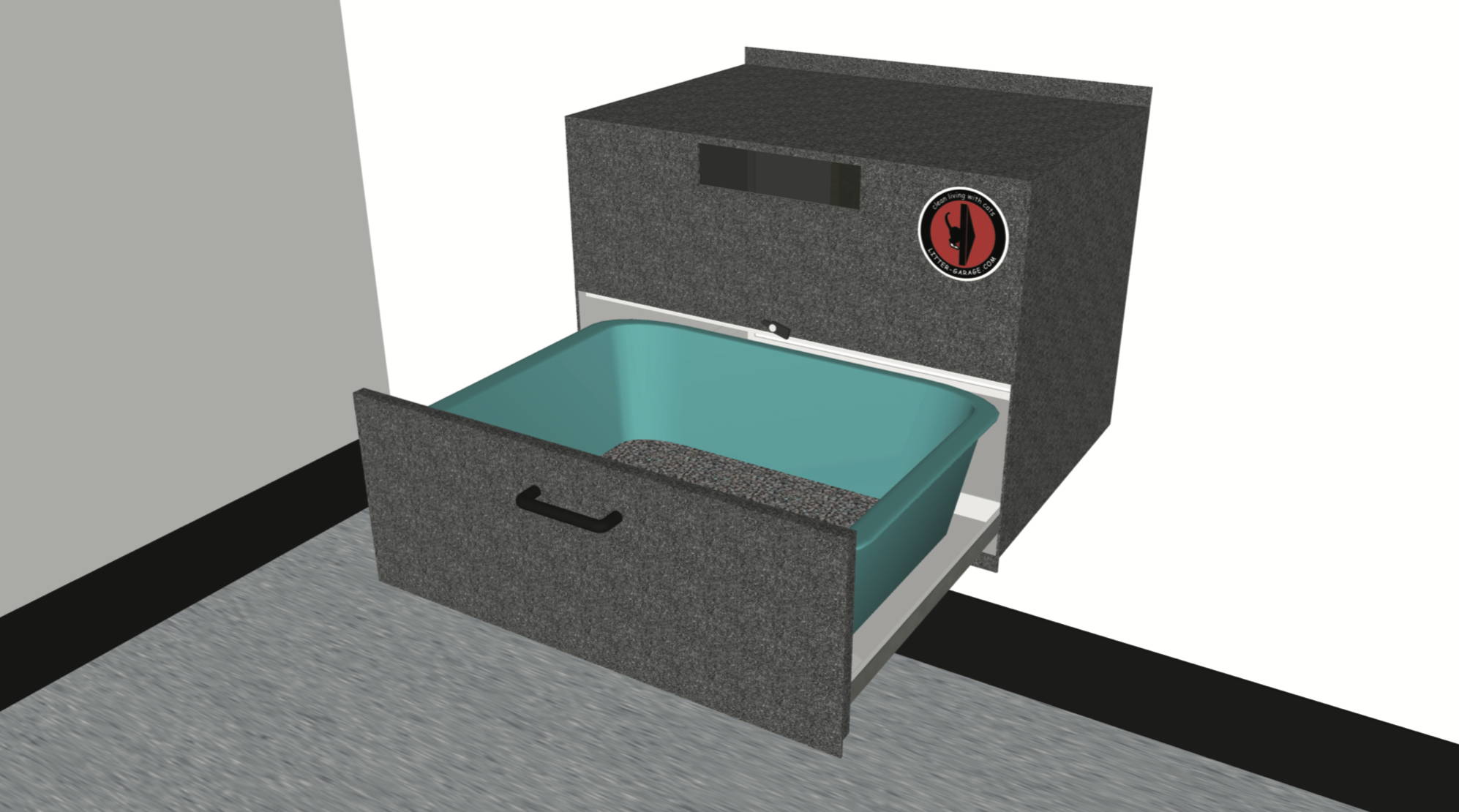 The Litter-Garage system consists of (4) major components: metal drawer box with UL fire damper, plastic litter pan, wood chute, and cat flap.
The metal drawer box measures approximately 24" wide, 17" deep and 17" tall. An additional 15" of clearance is required to open the drawer to clean the litter pan.
Litter-Garage will fit any 2x3, 2x4, or 2x6 wall with no modifications needed to any parts. If your wall is more than 7" thick, contact us for a deeper chute at no charge.
No litter box odor or litter dust inside—all scooping, cleaning, and refilling done outside your home.
Install in garage, screened-in porch, or carport.
Fail-Safe Operation; No electrical power needed
Keeps litter away from toddlers and other pets
Takes up no floor space in your home
Extra-Large litter pan and cat flap and works for cats up to 25 pounds
Screened window with UL approved fire-damper provides light and air to the box
No costly required accessories or drawer liners needed
All steel construction with Rust-Oleum stone finish
Easy Installation for the DIYer.
Drawer mounted on ball-bearing tracks for smooth operation