Litter-Garage is committed to providing our customers with the best possible product on the market in litter box care. You and your cat deserve nothing less than the best! We want to offer you a great product with quality craftsmanship, and that is why Litter-Garage is made here in the USA. With our commitment to superb customer service, we are here to help you take the next step in your cat's litter box experience.
Mark and Laurie Sprague
Designers of the Litter-Garage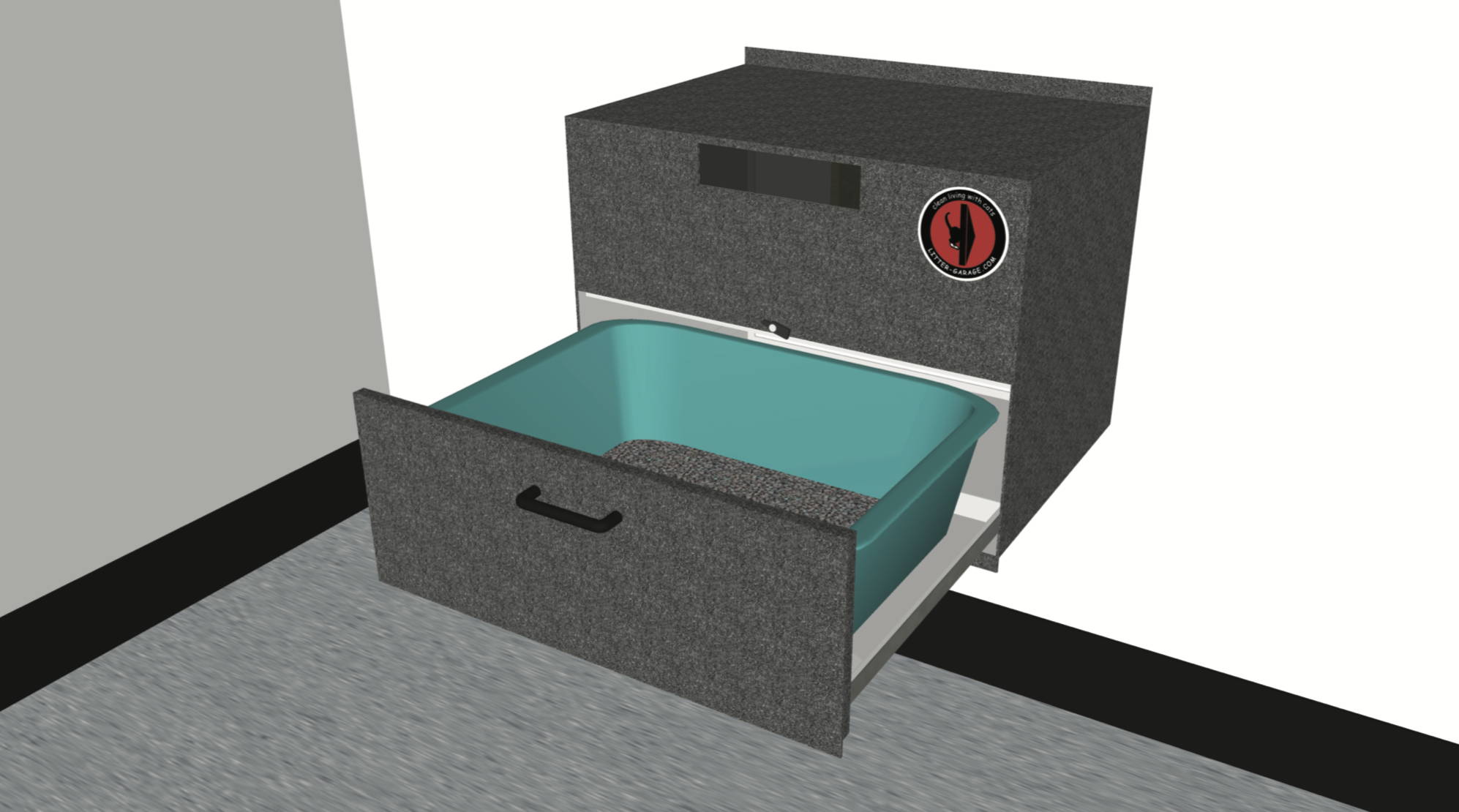 Money-Back Guarantee
First 90 Days

2-Year Warranty
Unconditional 2-year warranty on all parts
Excellent product! We show everyone who comes to our house. We love this product!
Karen I.
"Fantastic solution to the unsightly cat litter box inthe house. Pure genius at work!"
Richard P.
"Love this product! Best investment for the home."
Cliff G.